Psychoblasters 228 Air Horn Kit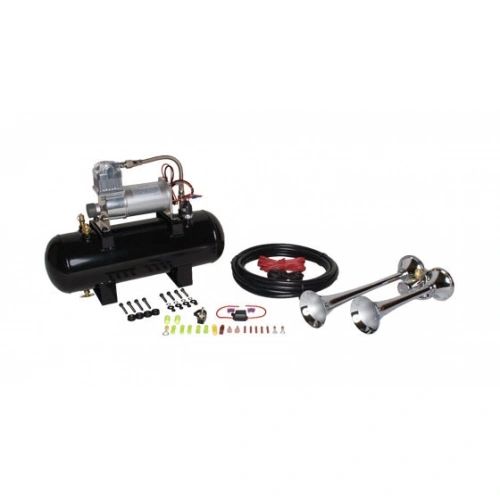 Psychoblasters 228 Air Horn Kit
The PsychoBlasters horns have never sounded better. These powerful horns deliver a full-blown sound and amazing looks. They are made of solid brass and the quality is just ridiculous. These dual trumpet horns are perfectly complimented by the included 2.0 gallon air source kit. The air tank provides plenty of high-pressure air to the horns which makes for a very loud, dual-tone sound. 
This air horn kit easily fits on just about anything. Everything you need is in the box ready to be installed. The unit pulls just 16 amps at peak performance.

Features
Max Honk Time: 5 to 7 Seconds
Description
* Our wiring kit includes 17ft of both 10 and 18 gauge wire, an inline fuse holder, toggle switch, relay, and all electrical terminals needed to hook the system up.

Kit Includes
Viair 2.0 Gallon Air Source
17ft ½in DOT Spec Air Line
All Fittings & Mounting Hardware
Detailed Installation Manual
Over The Phone Technical Support
Featured Products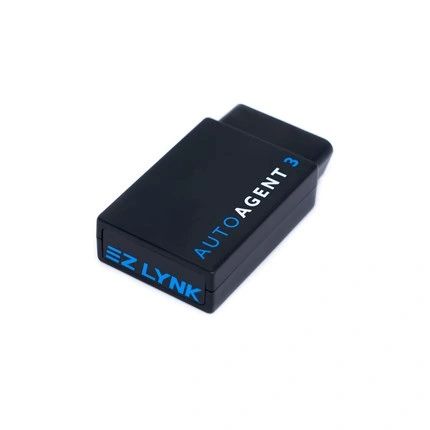 Ez Lynk Auto Agent
$550.00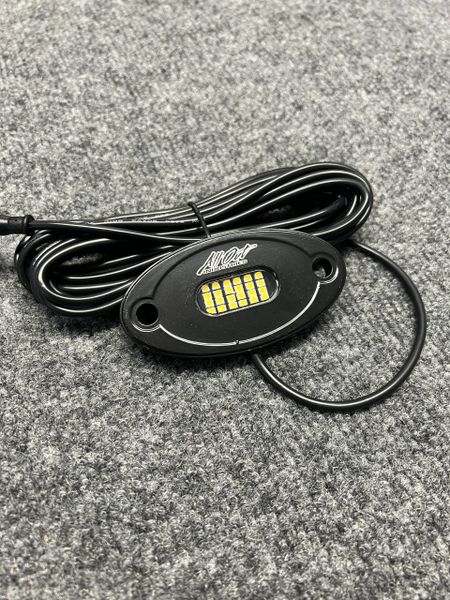 24 LED High Power White Rock Lights